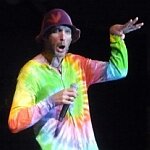 The MardiGrass Comedy Show will fill the Nimbin Town Hall with laughs on Saturday Night, May 5, when that master of wobbly mirth, Steady Eddy takes the stage.
MardiGrass comedy has been part of the MardiGrass rally for many years now and has featured many famous Australian comedians.
It started at the cosy Oasis Café where comedians enjoyed the MardiGrass intimacy and the laughs filled that congenial place often with unrehearsed revelations from the comedians. (Akmal still talks about his cookie adventure…)
Now the comedy has moved to Nimbin Town Hall. The unique MardiGrass comedy style is maintained by Glover & Sorrensen who have been hosting this event since its inception. By day the comedy duo use their athletic knowledge to commentate the Hemp Olympix, and by night they are the funniest two person stand-up act in the country. (Maybe the only one.)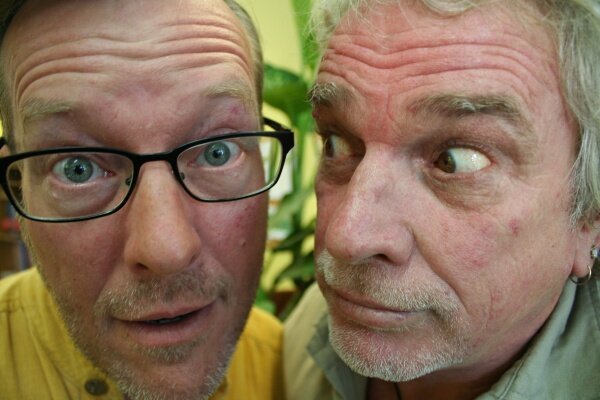 This year Alan Glover and S Sorrensen who have had a huge year touring the country and makin' 'em laugh will take great pleasure in presenting their mate and one of Australia's most loved comedians, Steady Eddy, to the MardiGrass audience. Steady Eddy hit the Australian comedy scene with a bang in the early 90s quickly becoming a top headline act at comedy clubs around the country. He enjoyed many appearances on The Midday Show with Ray Martin and Tonight Live with Steve Vizard.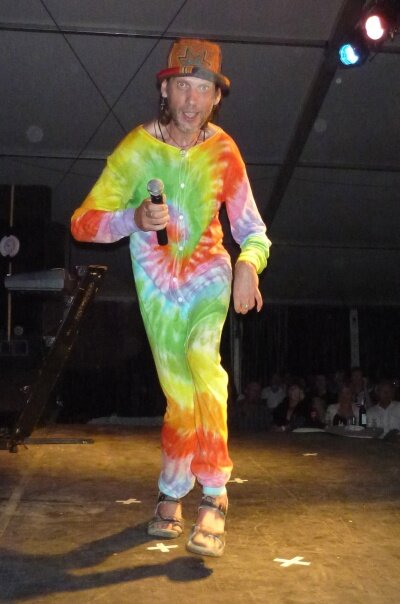 Steady lived the high life. But now Steady is fascinated by all things alternative. He's become a hippy! Yes folks, you heard correctly – Steady Eddy has been hippified and he is just dying to form a circle and hold hands with all of you.
The gig starts at 8pm.
Entry is with a MardiGrass armband or $15/10 at the door.
The full MardiGrass program and tickets are on www.nimbinmardigrass.com
2012 Program: http://www.nimbinmardigrass.com/2012/program12.html