The Nimbin MardiGrass Comedy Night on Saturday, May 4, 2013, will feature those Guardians of the High Way of Sport, Glover & Sorrensen, plus the Queen of Comedy, Mandy Nolan with other guests.
Mandy Nolan has performed as a stand-up comedian for 25 years. In her early career she worked alongside internationally acclaimed celebrities such as Whoopi Goldberg and Ertha Kit. Since then she has supported Wil Anderson, Dave Hughes, Fiona O'Loughlin, Tom Gleeson, Akmal, Charlie Pickering, Arj Barker and almost every profile comic in the country.
She's done her fair share of one woman shows at the Melbourne Comedy Festival and she's donned a kaftan and joined Bob Downe and Puppetry of the Penis on interstate and national tours. She's even appeared on breakfast telly around the country as a Humour Expert promoting a national Community awards program for Fruitopia.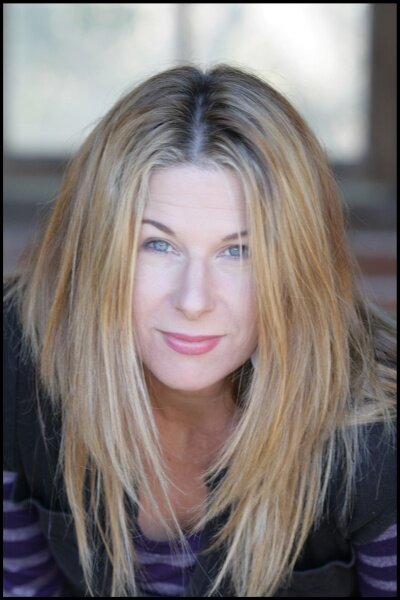 Mandy's stand-up is known and loved for its rapid fire philosophical philandering and esoteric observations that emerge from the musings of what she describes as 'a woman whose dilemma it is to navigate the new frontiers in the suburban badlands of human relationships.'
Audiences adore Mandy on stage, and around Byron Bay where she lives, Mandy's jokes are as much a part of the vernacular as any surf speak. Her humour is sharp, honest, sometimes self-depreciating, somewhat outrageous, but never cruel or pretentious.
Frequently irreverent, it speaks to a diverse audience with no set demographic, no gender, race or religion, occupation or tribe. It even crosses state borders and mediums (Mandy also writes and paints).
Mandy's style is universally appreciated because it reflects so poignantly, the human condition and the absurdity of our world. In short, Mandy Nolan is a truly talented professional with a class act. Oh, and she's excruciatingly funny.?
Amidst a full schedule of live acts, television and radio appearances, a weekly press column and a comedy course (did we mention she also has five children?), Mandy's skills as a presenter and conference facilitator have also demanded her time and attention.
Mandy Nolan is a Renaissance Woman. Not just a comedian, she is also a teacher and writer of comedy, a journalist and a painter. For the past decade Nolan has used her extraordinary ability as a communicator to teach others how to 'connect' with their audience and their craft.
Glover & Sorrensen
Two-handed stand-up comedy – where two comedians are onstage at the same time – is a bit of a trick. It's also a rare thing. It takes a special comedic relationship. Every now and again it happens and when it does you get twice the laughs, twice the drama, and twice the excitement.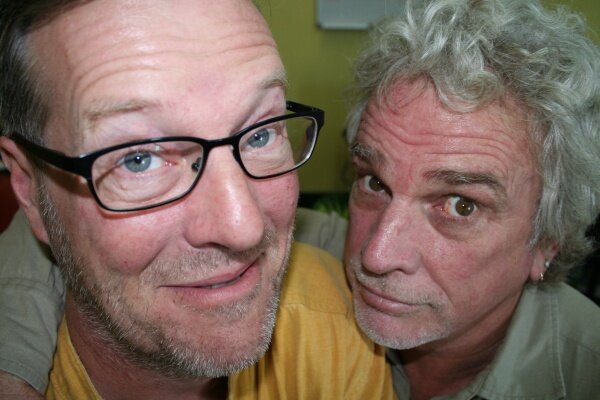 Welcome to Glover & Sorrensen.
Glover & Sorrensen are a two-handed stand-up comedy act that combines the talents of two of Australia's most experienced comedians – Alan Glover and S Sorrensen. Both have toured the country separately featuring at comedy clubs and festivals but now their coming together as a double act has generated a lot excitement – and for Alan and S themselves (who are as unsure of what will happen next on stage as the audience is!).
Glover & Sorrensen feature both comedians on stage at the same time bouncing off each other (verbally mostly; physically sometimes) combining their wealth of material with unpredictable, spontaneous improvisation. This makes every show unique. The audience is a big part of the fun. They help create the show.
Glover & Sorrensen reflect the festival back to the audience, feed off the audience and together they create a bubble of spontaneous fun.
Glover & Sorrensen have performed their shows at the National, Illawarra, Cobargo, Woodford, Port Fairy, Yackandandah, Yungaburra Folk Festivals as well as clubs and pubs all over this wide, drying land. And of course, the incredible MardiGrass at Nimbin.
Glover & Sorrensen are funny. In fact, with two stand-up comedians on stage at the same time, it's twice as funny. With lots of improvisation, this show feeds off the audience with hilarious and unpredictable results. Hold onto your funny bones…

Let my people grow
Cannabis law reform rally and gathering May 4 & 5